Hyperconverged Infrastructure (HCI)

Datapath is now Nutanix Scaler Partner
Datapath have been deploying Nutanix in Malaysia since 2013 across various industries such as financial, legal, oil & gas and government sector. Our experienced team of certified Nutanix professionals are ready to modernize your datacenter.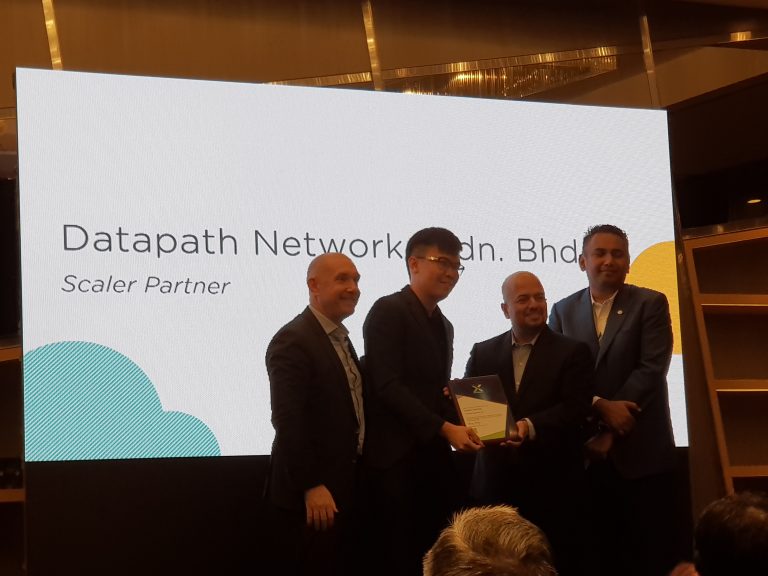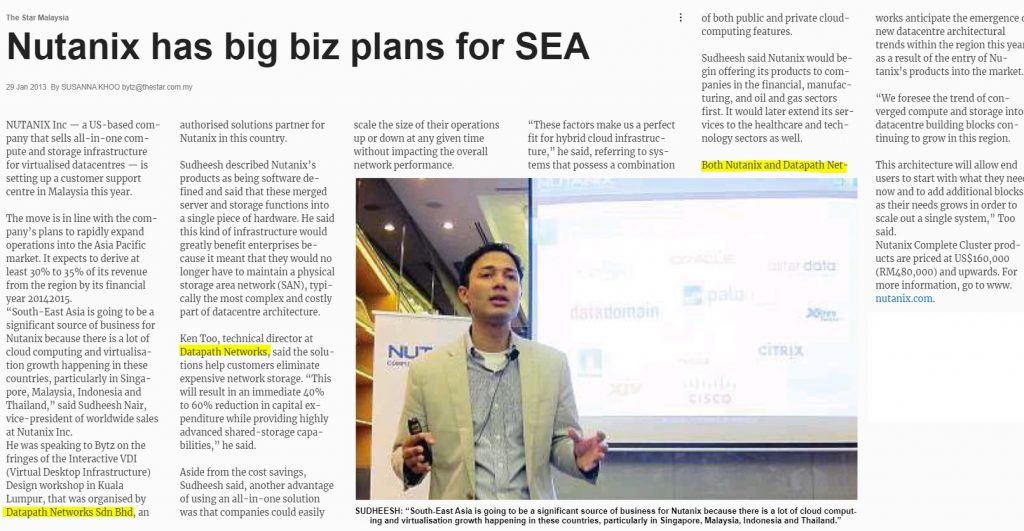 Datapath Networks is
Malaysia's Nutanix Pioneer
Since 2013, Datapath Networks is the pioneer in Nutanix Implementation in Malaysia. Datapath Networks is the first System Integrator (SI) to be certified and implement Nutanix solution in Malaysia. Refer to news snippet from The Star below source link.
Find out more: Source
HCI converges the entire datacenter stack, including compute, storage, storage networking, and virtualization. Complex and expensive legacy infrastructure is replaced by a platform running on turnkey, industry-standard servers that enable enterprises to start small and scale one node at a time. Software running on each server node distributes all operating functions across the cluster for superior performance and resilience.

Find out more: Source
Nutanix Gartner MQ Leader 2019
Nutanix has been recognized by Gartner as a Leader in the inaugural Gartner Magic Quadrant for Hyperconverged Infrastructure 3rd time in a row.
As more and more organizations adopt hyperconverged infrastructure as the core of their enterprise cloud strategy, the Gartner Magic Quadrant has become the gold standard in assessing vendors in the space.
Download your complimentary copy now!
Let's connect.
We're here to help.
Want to view a demo? Need more resources? Want to schedule a meeting? Want to talk to our certified consultants?
Kindly fill up the quick form and we'll get back to you in lightning speed!